DivGro 2.0 is an independent publication launched by Ferdi Scheepers in February 2023.
Arising from a blog that tracked a decade-long journey in dividend growth investing, DivGro 2.0 is designed to help investors build their own powerful income-generating machine. We'll focus on dividend growth investing and options trading and invest in quality stocks with compelling metrics and favorable valuations.
DivGro 2.0 is a newsletter with free and subscriber-only content. By subscribing, you'll gain access to valuable content, including curated watchlists, an archive of previous articles, and everything we'll publish in the future. Your subscription unlocks Ferdi's DivGro portfolio and trade alerts, allowing you to track precisely what he's doing with his investments. Furthermore, you can ask questions and comment on content on this website.
Subscriptions make this site possible and support future enhancements, so we thank you for your support!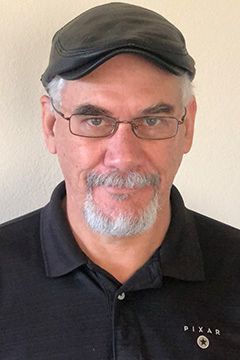 Biography
Ferdi Scheepers invests in dividend growth stocks and writes options to boost his income. With investment and trading experience spanning more than 20 years, Ferdi enjoys writing articles about dividend growth investing, options trading, stock selection, portfolio management, and passive income generation.
Ferdi collaborates with the founders of Portfolio Insight, an online platform for portfolio management and investment analysis. Together, they maintain and publish Dividend Radar, a free spreadsheet of dividend growth stocks published every Friday. Ferdi brings a unique blend of investing acumen and technology skills to Portfolio Insight, advising on product development and business strategy.

In addition to his experience as a dividend growth investor, Ferdi is a computer graphics and visualization specialist. He creates visual effects for animated films at Pixar and holds a Ph.D. in Computer and Information Science from The Ohio State University.
Originally from South Africa, Ferdi, and his wife now lives in the San Francisco Bay Area. They have three married sons and four grandchildren!
---
Disclaimer
I'm not an investment professional or a licensed financial advisor. The content of this website represents my views and decisions as an experienced investor. These views and decisions may not be appropriate for other investors. Use common sense or consult with an investment professional before investing your money. By using this website and any of its services, you acknowledge that I am not responsible for the outcomes of your decisions, the comments posted by subscribers, and the contents of any linked material.